Cardiac Arrest and Diagnosis of a Heart Condition Surprise Lifelong Athlete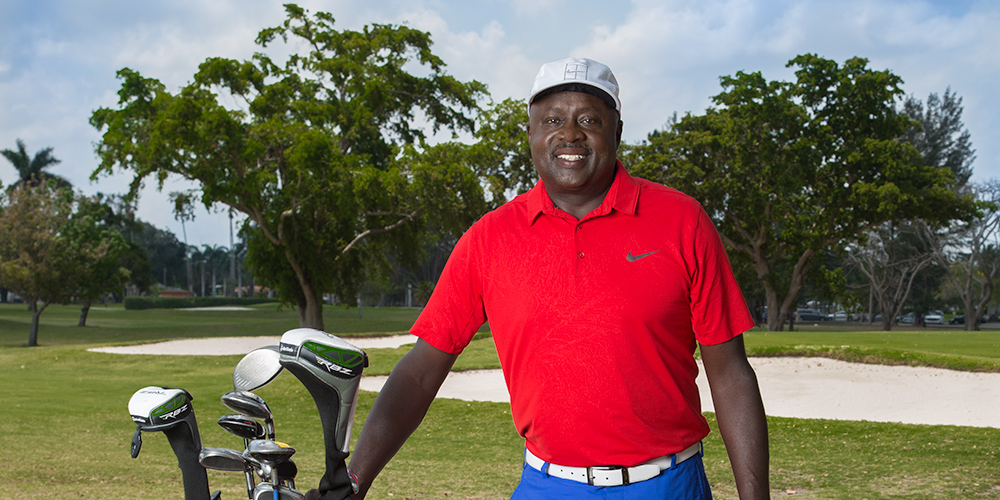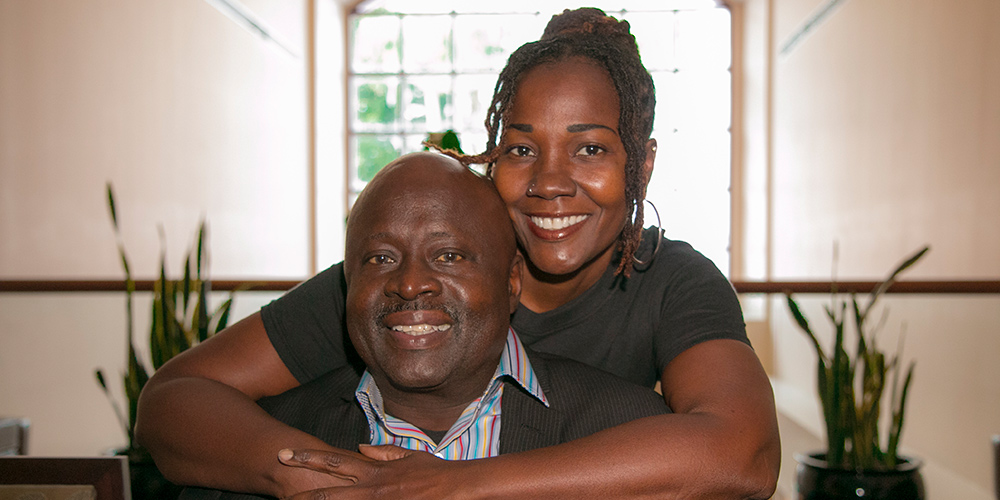 Sheldon Edwards always prided himself on being healthy, athletic, and fit. The Cutler Bay resident played competitive sports throughout high school and college. He continued enjoying sports well into his fifties – swimming and golfing among other activities. Moreover he never suffered from any health issues, even routinely playing a round of basketball on Saturday mornings with friends. However it was on one of those mornings in 2014, that his wife found him lying on the kitchen floor, unresponsive. She dialed 911 and while waiting for paramedics to arrive, she performed cardiopulmonary resuscitation, more commonly known as CPR.
"When I regained consciousness two days later, I woke in the hospital," remembers Edwards, now 56. "I was terrified to learn what had happened to me."
Edwards went into cardiac arrest because of a heart rhythm disorder known as ventricular tachycardia. He never knew he had the condition. He even joked with clinicians after paramedics took him to Jackson South Community Hospital where Jackson Medical Group cardiologists, Juan Zambrano, MD, and Ivan Mendoza, MD, began caring for him.
"I joked with the doctors that I had a golf game the next day," recalls Edwards. "I was lucky to be alive."
After this health scare, Edwards admits that he had been dealing with symptoms for some time that he dismissed, including shortness of breath that he attributed to aging.
Sudden cardiac arrest symptoms are immediate and can be drastic. These can include collapsing, fatigue, no pulse, chest pain, blackouts, shortness in breath, and loss of consciousness.
"This experience made me learn to never underestimate symptoms, especially after the age of 50," said Edwards. "See a doctor especially when it comes to matters of the heart and breathing patterns."
To treat Edwards' condition, Dr. Mendoza employed an implant – a subcutaneous implantable cardioverter-defibrillator (SICD), used on patients who have survived life-threatening rapid heart rhythms, or those who are at risk. The device helps regulate heart rhythms by providing an electric shock to the heart.
"This specific system does not have cardiac leads," said Dr. Mendoza. "It does not need any veins or vascular access for implantation. There are no leads or cables inside his heart that other conventional systems have."
Less than a month after the procedure, Edwards was back to his normal sports routine, including playing football.
Fortunate that his wife knew CPR, and paramedics got him to the hospital in time, Sheldon Edwards is grateful for the doctors at Jackson South who saved his life – and gave him an opportunity to live a long, healthy life enjoying the activities he loves.
"I can ride bike, play basketball, swim and play golf – but most importantly, I am still around for my family," said Edwards.
After this experience, Edwards has inspired his church family to begin CPR classes and bring awareness to the deadly heart malfunction that almost cost him his life.
"I am a walking testimony," Edwards said. "I thank God every day for my wife, Drs. Mendoza and Zambrano, and Jackson Health System."