St. Croix Doctor Who Suffers Heart Attack Is Airlifted to Miami for a Lifesaving Surgery by Jackson Cardiac Team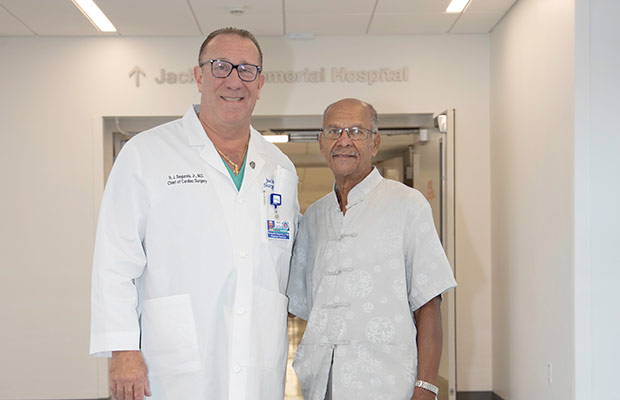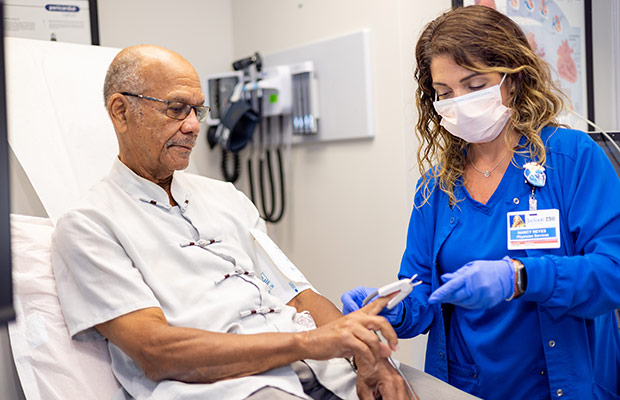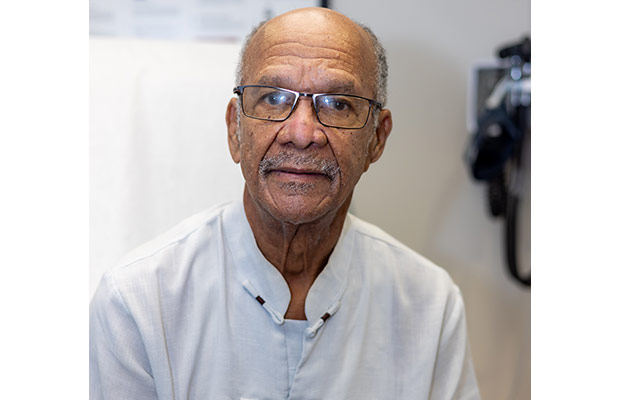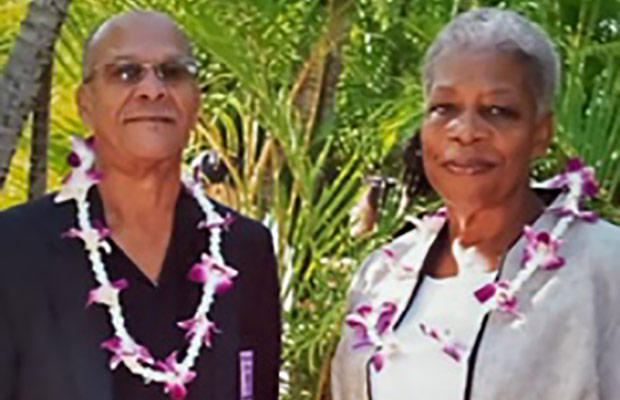 Lloyd Henry, MD, has spent decades saving lives as a general surgeon at Governor Juan F. Luis Hospital in St. Croix, U.S. Virgin Islands. At age 84, he had lived a healthy life with no prior medical concerns. However, that changed on November 16, 2021.
While assisting in an open gallbladder removal surgery, Dr. Henry suddenly began to experience fainting episodes. Fainting, also known as syncopal episodes, results from a sudden drop in heart rate and blood pressure. It is often due to strain, stress, or long periods of standing, all of which Dr. Henry experienced.
"We were finishing up and I just felt strange," he recalled. "I looked at the other surgeon and told him that I felt funny."
The next thing Dr. Henry remembers was waking up in the operating room with severe right lower back pain, numbness, and difficulty moving his right foot. Upon evaluation, the medical team revealed the situation was much more serious. He would need medical attention at a facility with the expertise and resources to give him the best care.
The next day, Dr. Henry was airlifted to Jackson Memorial Hospital.
Jackson Memorial's cardiothoracic medical team immediately performed an echocardiogram and a computed tomography angiography (CTA) of his chest and abdomen that revealed a tear in his aorta, also known as the coronary artery – the artery that delivers oxygenated blood from the heart to the rest of the body. According to the National Library of Medicine, less than 50 percent of patients with a ruptured aorta survive. Exams also revealed that there were signs of mild-to-moderate aortic valve regurgitation, which is a condition that occurs when the heart's aortic valve does not close tightly.
The team called in the expertise of Romualdo Segurola, MD, Jackson Health System's chief of cardiac surgery and director of the Jackson Heart Institute.
"The most impressive thing about Jackson to me is that it's the only true comprehensive health system in South Florida. Our advanced technology also sets us apart," Dr. Segurola said. "The teams that treated Dr. Henry involved cardiothoracic surgery, cardiology, and critical care. Together, they were able to see to all his needs in a timely and effective way."
Dr. Segurola performed multiple surgeries on Dr. Henry, including an emergency ascending aortic dissection repair, aortic valve replacement, and an exclusion amputation of the left atrial appendage that helps prevent strokes by sealing off a small section of the heart called the left atrial appendage. This is a site where blood clots may form during an arrhythmic episode.
All the procedures were successful. Dr. Henry was able to return home to St. Croix within two weeks and was back at work two months later. Today, in addition to his work at the hospital in St. Croix, he takes pride in his gardening, time with his wife, and seeing his seven grandchildren and five great-grandchildren grow up.
"Jackson is like the major leagues. The staff is excellent from beginning to end," Dr. Henry said. "I owe my healthy track record to my faith, taking care of myself, and giving back to my community, but I thank the top medical care I was able to access that has given me my life back."