Jackson South is Miami-Dade's First Hospital to Implant World's Smallest Pacemaker Post-FDA Approval of the Device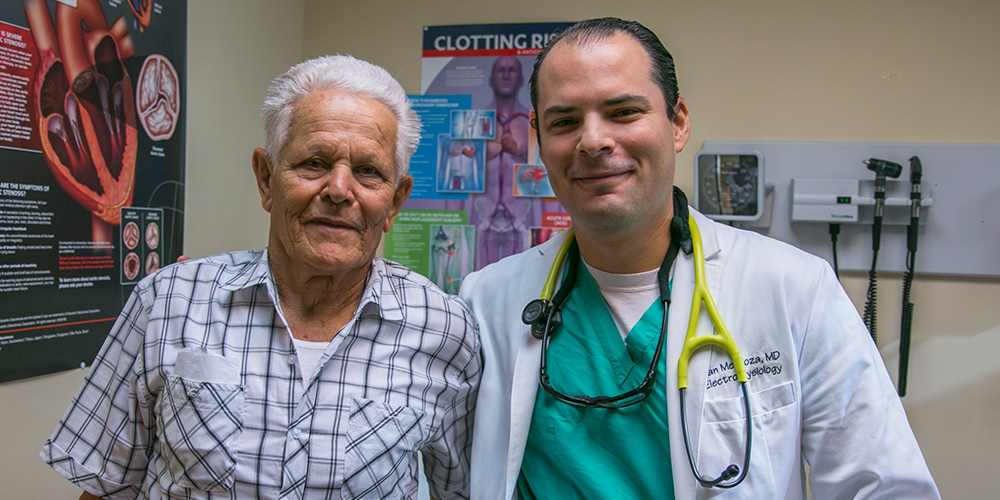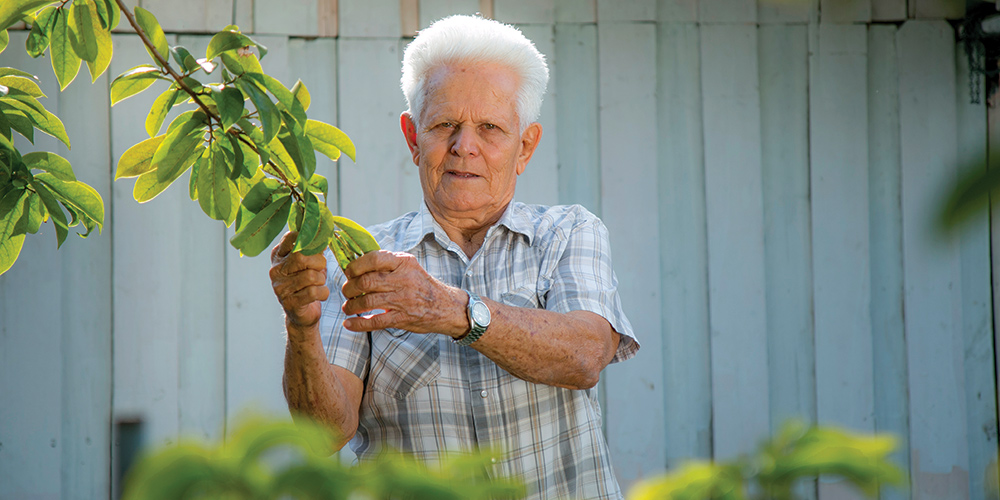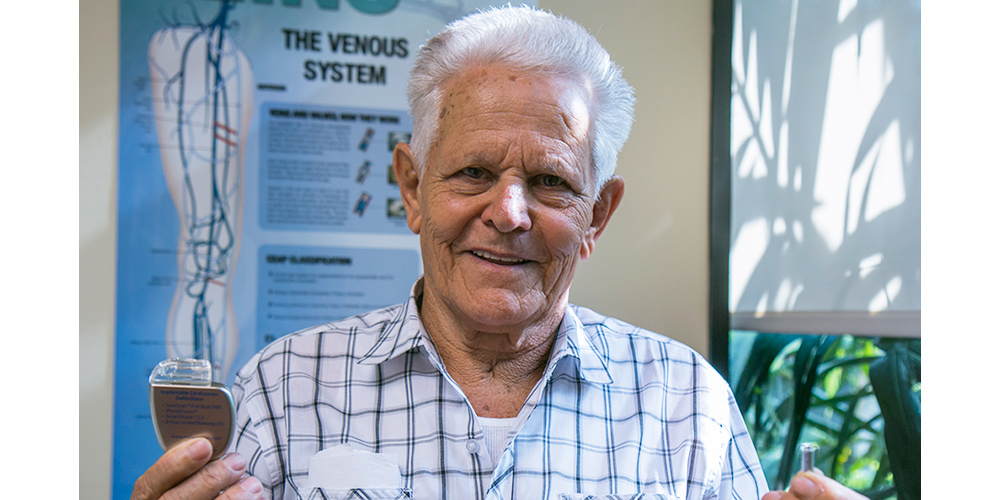 For Felipe Finale, 78, gardening in his Hialeah backyard and tending to his guanabana trees has always been one of his greatest pleasures.
But doing any physical task—even walking a few steps—became increasingly difficult.
"I couldn't breathe properly and I was suffering from fatigue," said Finale. "I couldn't pick up anything that weighed more than ten pounds without feeling that I was going to pass out."
Discouraged by his inability to live life the active lifestyle he was accustomed to, Finale sought solutions to his heart condition.
Finale went to Jackson South Community Hospital where he was seen by cardiologist, Juan Zambrano, MD, who diagnosed him with bradycardia due to atrial fibrillation with slow ventricular response. This irregular heartbeat (arrhythmia) that can lead to heart-related complications including heart failure, stroke and blood clots.
Finale's heart rate was extremely low – 20 to 30 beats per minute compared to a normal resting heart rate, which ranges from 60 to 100 beats per minute in adults.
Upon reviewing exam results, Dr. Zambrano referred Finale to Ivan Mendoza, MD, associate medical director for the Jackson Medical Group's cardiology practice, who specializes in cardiac electrophysiology.
In April 2016, the U.S. Food and Drug Administration (FDA) approved use of Micra Transcatheter Pacing System or Micro TPS, a tiny pacemaker for patients with an irregular heartbeat. This is currently the only leadless pacemaker approved for use in the United States, and the world's smallest pacemaker.
This new device, which is the size of a large vitamin, was the perfect solution to Finale's cardiac issue.
"Implantation doesn't require surgery; we go through the femoral vein," said Dr. Mendoza. "It's a shorter procedure with no incisions, it doesn't have cables, and patients usually go home the same day."
Finale's pacemaker was implanted by Dr. Mendoza at Jackson South, making him the first patient in Miami-Dade County to be implanted with this device, post-FDA approval.
Almost immediately following the implantation, Finale's normal heart rhythm was restored.
Finale was once again able to do the things he loved—work in his garden, travel, and most importantly, enjoy his family.
"Not even my priest thought there was a miracle for me," Finale said. "This doctor saved me."
Dr. Mendoza said that Finale is recovering well and his prognosis is good.
"He will have a stable heart rhythm for more than 10 years – regardless of his age," Dr. Mendoza said.
Dr. Mendoza has since used this pacemaker on several more patients.
For his part, Finale says his health scare has given him a new perspective on life.
"We have to embrace our life the best we can because it is not eternal," said Finale. "Money comes and goes; our real wealth is our health."