Man who Suffered Deadly Cardiac Arrest Brought Back to Life by Emergency Medical Team at Jackson South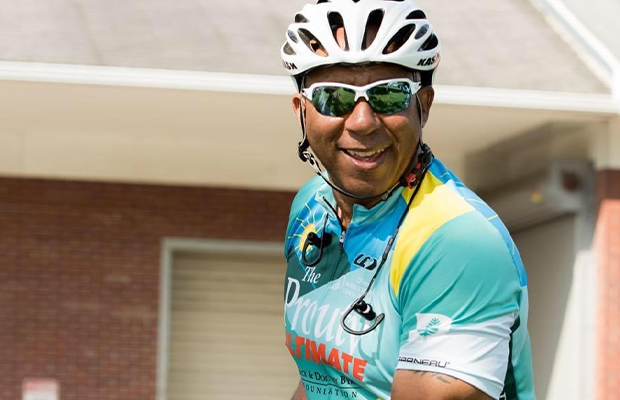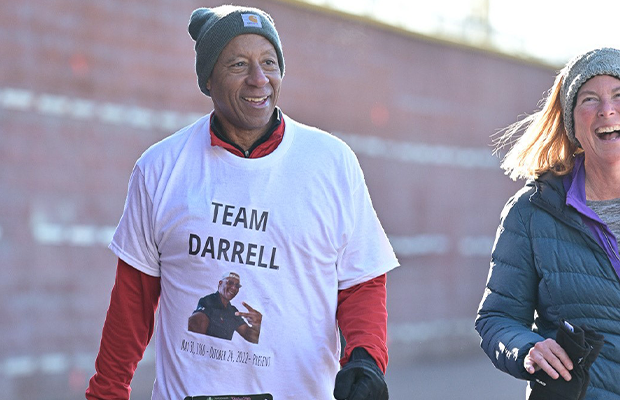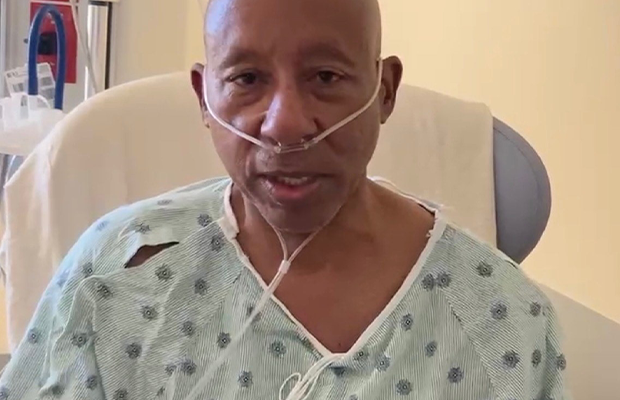 By: Krysten Brenlla
Darrell Philpot considers himself a healthy person by nature. He served 20 years in the U.S. Marine Corps, runs daily, participates in cycling marathons, follows a strict diet, and is consistent with his yearly physicals and check-ups.
However, life took a turn when Philpot, 62, travelled to Miami from his home in New Hampshire to visit family. He was exercising on a treadmill at a local gym when he suddenly passed out. Philpot woke up the next day in a hospital room at Jackson South Medical Center, with no idea of what had happened to him.
He had suffered a cardiac arrest.
"Waking up at Jackson South, I was in shock," Philpot recalled. "I remember trying to fill in the blanks; I contacted the gym and saw the video; I got the 911 report from the police; I got the emergency report – I just couldn't believe this had happened to me."
Fortunately, one of the gym patrons who saw him collapse was a registered nurse and immediately began CPR. He had another patron call 911, and with the gym's automated external defibrillator, they attempted resuscitation.
When first responders arrived on the scene, Philpot was unresponsive. They did everything they could to resuscitate him, establishing a secure airway, maintaining continuous CPR using a mechanical CPR device, and delivering defibrillator shocks and resuscitation drugs. Their efforts resulted in brief moments of success.
Upon arrival to Ryder Trauma Center at Jackson South, Philpot did not have a heart rhythm. However, Jackson South's team, led by Peter Tepler, MD, an emergency medicine physician and the medical director of Jackson South's Emergency Department, stepped in with medications and additional shock therapy that brought him back to life.
"We shocked him once, but he didn't come back, so we started using some other advanced techniques until he finally came through," Dr. Tepler said. "Resuscitation is all about good communication and good team dynamics – the nurses worked well, and everything was coordinated perfectly."
When the emergency team ensured that Philpot was alive and responsive, they diagnosed him with an acute heart attack, and contacted Juan P. Zambrano, MD, FAAC, FSCAI, an interventional cardiologist and director of cardiovascular medicine at Jackson South, to examine Philpot.
Upon evaluation, Dr. Zambrano and his catheterization lab team found that Philpot suffered a "widow maker" heart attack, a type of massive heart attack that involves the left anterior descending artery, one of the most important arteries that provides blood supply to the heart.
Philpot underwent a coronary mechanical thrombectomy, a procedure initially developed for the treatment of stroke patients that uses a machine to suck out the clot from the artery.
"We knew that his cardiac arrest was caused by the acute heart attack, but we came to realize that Darrell didn't have much in terms of risk factors associated with this type of event," Dr. Zambrano said.
Dr. Zambrano suspected that the cause of Philpot's cardiac arrest was due to an undiagnosed condition – polycythemia vera, a type of cancer that causes a high concentration of red blood cells, making the blood thicker and less able to travel through the body's vessels and organs.
"The advancement in medicine has allowed us to be in situations like this, where the patient is almost dead, but we can bring him back, have all the necessary tools to treat him, and discover the cause of the problem," Dr. Zambrano said.
After a few days in the intensive care unit at Jackson South, Philpot was discharged from the hospital and went home to New Hampshire with his wife. For now, he's spending most of his time researching polycythemia vera, seeking treatment, and learning how to live with the condition.
"When Dr. Zambrano told me I had polycythemia, I didn't know what to think," Philpot said. "My blood is like oil compared to water – I had to die to get this diagnosis. As soon as I got back home, I made an appointment with my primary care doctor, cardiologist, and an oncologist. I see a lot of doctors and nurses, as often as I need to; to help me treat this condition and live the healthiest life I can live."
Philpot is exercising regularly and is taking blood thinners and other medication to help manage his health. Additionally, he is also undergoing chemotherapy, has regular phlebotomies to manage his blood levels, and is looking forward to other polycythemia vera therapies – even participating in clinical trials – with hopes that a cure is attainable in the near future.
"My message to others who might be going through something similar is to take ownership of your life and educate yourself on what's going on," Philpot continued. "Without the doctors, technology, healthcare staff, and the passion for people at Jackson South, I wouldn't be here right now."
Peter Tepler, MD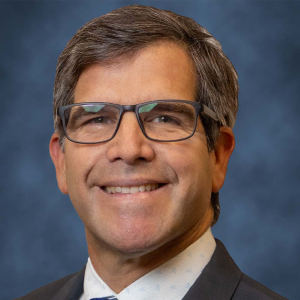 Juan Zambrano, MD
Jackson Medical Group