Quality of Life Restored For Miami Resident After Unexpected Atrial Fibrillation Diagnosis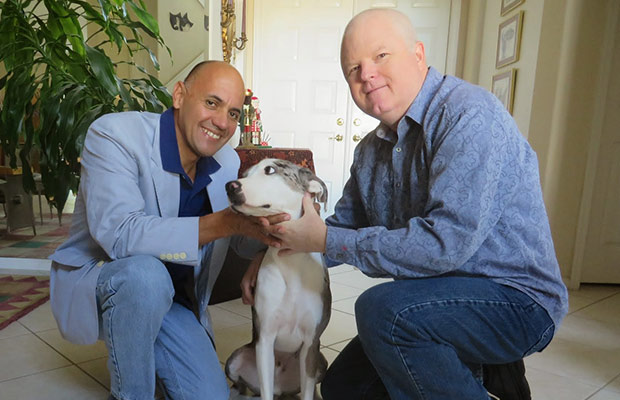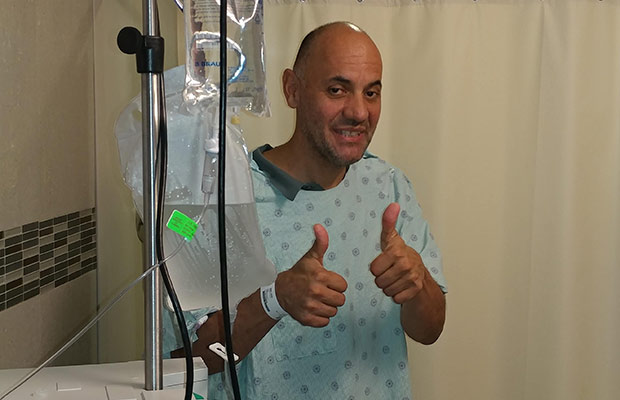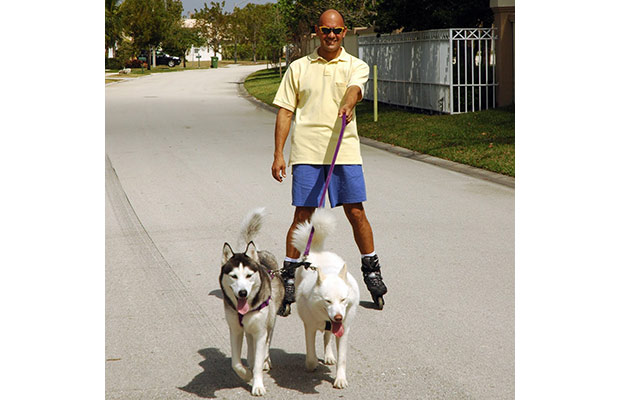 Edgar Coral, 56, has always lived a healthy and physically active life riding his bicycle – a hobby he's enjoyed for decades.
But three years ago, Coral was doing yard work outside his Downtown Miami home, when he unexpectedly began experiencing dyspneic (shortness of breath), became nauseous, and felt his heart racing as if he was going to have a heart attack.
"I thought it was stress-related, which was something that I've always struggled with," said Coral. "I thought my mind was playing tricks on me, so I sat down for a few minutes until I felt better and dismissed it since I never had any prior medical history."
A few months after, during a scheduled and unrelated procedure with his gastroenterologist, Coral's heart unexpectedly began pacing abnormally fast. His medical team stabilized him immediately while they sought out the expertise of Ivan Mendoza, MD, a cardiac electrophysiologist and medical director for the Jackson Medical Group's cardiology practice.
Upon analyzing Coral, Dr. Mendoza was all too familiar with what he witnessed. The patient presented a case of Atrial Fibrillation (AFib or AF) – an irregular heartbeat (arrhythmia) that can lead to blood clots, stroke, heart failure, and other heart-related complications. According to the American Heart Association (AHA), at least 2.7 million people in the United States are diagnosed each year, and it is the most common type of heart arrhythmia (irregular heartbeat) that requires treatment.
"Half of the patients with AF are asymptomatic, but Mr. Coral was experiencing some atypical sensations in his chest," recalls Dr. Mendoza. "He had tried multiple medications with only partial improvement but many side effects, so I recommended he have an atrial fibrillation ablation to avoid further complications."
Upon hearing his diagnosis, Coral was saddened that his life had changed in an instant. He agreed to wear a loop recorder in his heart that would allow his medical team to monitor him while he decided if he was going to move forward with the procedure. But, his episodes progressed over time to being more frequent and intense, impacting his quality of life.
"I was still in low spirits, but I put trust in my medical team to get my life back on track," said Coral. "My episodes would consist of me losing consciousness and feeling very weak, and as timed progressed, my loved ones became more worried."
Dr. Mendoza and a multidisciplinary team at Jackson South Medical Center performed the cryoballoon ablation procedure as a method to treat Coral's AF in September 2019. The procedure uses cold energy, which allows the team to electrically disconnect the heart from the source to treat the electrical triggers that cause AF through this minimally invasive catheter approach.
"I woke up feeling the best I've felt in years thanks to the Jackson team," said Coral. "Dr. Mendoza is an angel – he is the most compassionate physician, had excellent bedside manners and was always very professional.
Although Coral still wears the loop recorder for precaution, all his medication was discontinued shortly after the successful procedure.
September is National Atrial Fibrillation Awareness Month, which brings awareness to the most common type of heart arrhythmia (irregular heartbeat). One in four men, and one in five women may experience this condition and will require treatment. Coral hopes to inspire others who read this story to never dismiss their symptoms and to always seek care.
Coral no longer suffers from his heart-related episodes, his labs are perfect and is learning to cope with stress better, which proved highly beneficial for him when the global pandemic impacted everyone.
"During this COVID-19 year, I've been taking care of myself more to protect myself and my loved ones," said Coral. "I started feeling palpitations at the beginning of the pandemic, but when I realized my mind was making me feel sick, I'd regain control of myself."
Coral recently celebrated his 56th birthday with his husband Kevin, who he is thankful for supporting him throughout this unprecedented medical journey.